About Us
From the moment you walk into our practice, we want you to feel comfortable, calm, and relaxed. Our homey Allen Park dental office has been designed to make you feel a sense that you belong here. Your care comes first in our practice and as a dedicated team of dental professionals, we work together using our skills and experience to make sure you feel that way.
Our Team
Frank Stankiewicz, DDS, PC
As a young man, Frank Stankiewicz was a man of many interests. Of them, the field of dentistry caught his passion. After obtaining his undergraduate degree from the New York University, he entered that institution's College of Dentistry and graduated in 1992. He held a residency at King's County Hospital in New York before opening his own practice.
Dentistry continues to fascinate Dr. Stankiewicz. He is continually updating his skills in all areas of cosmetic dentistry by attending continuing education courses. Most recently, he received his Invisalign® certification. He is a member of the American Dental Association, the Detroit District Dental Society, and the Michigan Dental Association. Dr. Stankiewicz also continues to study dentistry journals and learn about the latest studies and research.
Outside of dentistry, Dr. Stankiewicz enjoys spending time with his wife and three children. He is fluent in Polish and Russian as well as English.
Dental Receptionist – Paulina
A native of Poland, Paulina came to the United States when she was 15 years old. She says that communicating with our patients who speak only in Polish is very rewarding. She lives in Allen Park with her husband.
Dental Hygienist - Lisa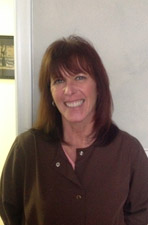 Lisa has more than 25 years of experience as a dental hygienist, plus an associate's degree. She takes her job seriously but is a fun-loving person who is devoted to helping us create a family friendly atmosphere. When she's not helping patients, she loves spending time with family and friends and cheering on her favorite Detroit sports teams.